A Guide to Getting Re-Inspired and Getting Your Home SOLD!
The only result that matters to you is SOLD!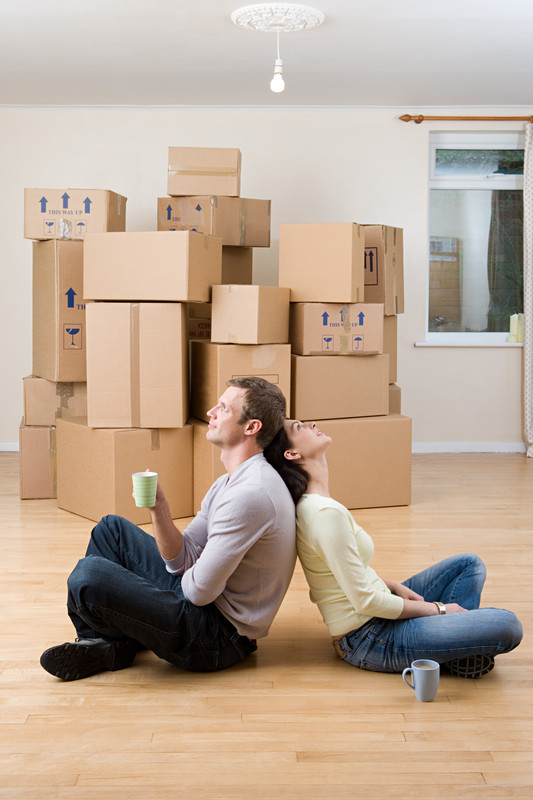 Your Dreams and Goals Matter
When things don't go as planned in the sale of a home, it can be easy for a seller to give up on the excitement to move that they once had. You may even be sitting there reading this thinking that it's best to throw the towel in and give up on the dream of selling, or to wait for an extended period "when the market is better," or to question whether or not to even work with a real estate agent. Like you, the Hill family went through a similar decision process when their house didn't sell.
If there was a chance to re-ignite the initial excitement you had to sell AND get you moved on with your life, wouldn't it at least be worth investigating? Isn't it time a real estate professional prioritized YOU and your family's goals, in lieu of handing out empty promises? It's our pleasure to help. And you never know… after you meet with us, you might actually be fielding calls from moving companies, and not more real estate agents! 

Our Coming Soon Promotion

It's Time For A New Approach
Gone are the days when an agent could just put up a listing in the Multiple Listing Service and sit back and wait for another agent to sell the house for them. And if all it took to sell a house was simply putting it in the MLS, wouldn't everyone be selling their homes themselves? And by now, don't you owe yourself more than the status quo? It'stime for a new agent, new marketing, new buyers, and most of all… new possibilities. Ultimately, our goal is to sell your property for the most money possible, and in the process re-connect you with the excitement you originally felt upon first listing. And here are some of the ways we achieve this:
Pre-MLS Marketing - Before we officially list your property for sale in the Multiple Listing Service, we'll begin a targeted pre-Multiple Listing Service campaign catered to specifically garner interest and traffic to your property prior to it even hitting the market. Pre-market exposure includes property placement on blog for Search Engine Optimization, listing on our @timmallon4re twitter page, a coming soon yard sign, and pro-active and direct agent-to-agent marketing.


Professional Photography - Over 90% of buyers begin their home searches online, so first impressions matter. This is why our team takes the expense of hiring a professional photographer for every one of our listings, ensuring we show your property in the best light from the very beginning.


Premium Online Placement - You may have heard of real estate syndicate websites like realtor.com, zillow.com, trulia.com and more. Our team is known in the local real estate industry for our innovative application of technologies, and as such has established relationships with these companies that ensure that our listings receive premium placement on their site. Unlike with other brokerages, when you see a Century 21 Hilltop listing on these sites, we will be listed so that any prospective buyer only speaks to us, and not a random agent who's not committed to selling your home.


Staging - Feedback buyers often give of homes that don't sell is that they couldn't envision themselves living in it given the current owner's choice of furnishings and any clutter or imperfections. According to US Housing and Urban Development, a staged home will sell, on average, 17% higher than a home that is not staged. The National Association of REALTORS® states that the average staging investment is between 1 and 3% of the home's asking price and generates a return of 8 to 10%.


Dedicated Social Media Promotion - We are dedicated to the online promotion and social media marketing of your property. The role of a Social Marketing Director is to make sure that we've left no stone unturned in the internet marketing of your property.

Constant Client Contact

HD Video Marketing - Using the newest technology and Drones we make sure your property is shown in the best possible setting and becomes a story to tell to the general public.


5-Star Response Time to Buyer Leads - According to a study done by MIT, the odds of contacting a lead more than 5 minutes versus 30 minutes drops 100 times. From 5 to 10 minutes the odds decrease by 5 times. Is there any wonder why the average single agent misses so many opportunities to convert buyer leads for their sellers? Your leads are immediately responded through our "ZAP" system and rotates through our team to find someone available to answer the buyers questions, promote your home to and convert buyer leads for your listing. The statistics are clear-- the modern internet consumer moves fast, and expects us to do the same.


Pro-Active Telephone Marketing - Fewer and fewer real estate agents are becoming skilled at the art of pro-active prospecting. A dirty little secret is that most agents fear rejection and that keeps them from picking up the phone and prospecting for their sellers. Agents like this rely on other agents working through the MLS to sell their listings for them. We work toward the rank of Master Salesperson and receive constant coaching that helps them overcome self-limiting behaviors. What all of that really means is that we don't just sit back and passively wait for buyers for your listing to come to us, we fearlessly and pro-actively go find them.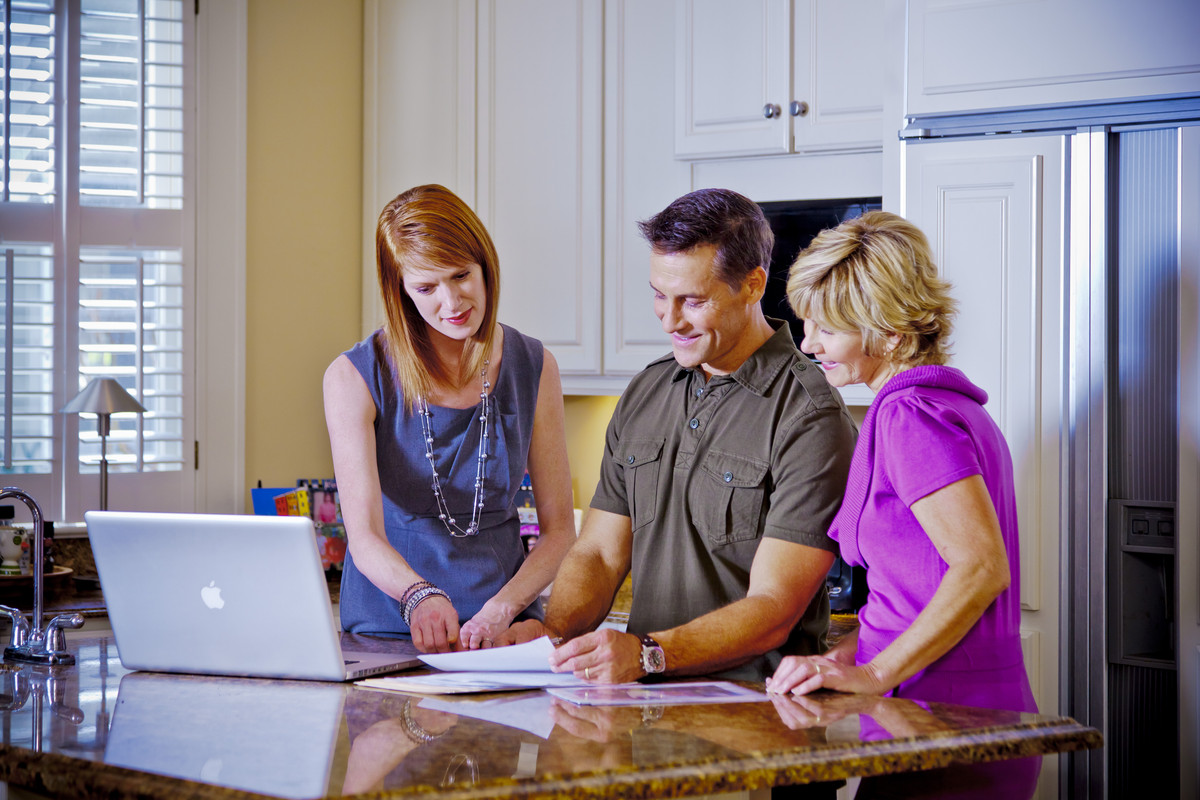 As you undoubtedly are starting to see, whether or not your home gets sold depends heavily on the agent you choose to hire for the job. And choosing the wrong one can be extremely costly. One of the most common concerns we hear from sellers who have been through a negative experience previously is that they don't want to be tied down into another lengthy listing contract with another agent. We think that makes complete sense. You could be locked into a situation for months with no recourse if things go awry.
Knowing this, my team proudly offers a cancellation guarantee through our "Easy-Exit," no questions-asked listing contract. Either you are completely happy with our services, or you can terminate the listing agreement at any time. There's no gimmick here… It's plain and simple, and most importantly, in writing.
This Is How We Work...


1) We are a TRUE Team - At most real estate companies agents appear to be a team but rarely ever are. Gone are the days of the traditional real estate office, and they've been replaced with a brokerage that put a roof over the heads of lots of agents each doing basically their own thing. Our associates work together as a true team. They meet together multiple times per week; train together; specialize in areas of our city while sharing information and business; participate in group mentoring. In addition, tasks that typically weigh a Realtor down are handled by company staff. Marketing and managing sales from contract to closing are handled for our associates so they continually remain focused on matching up buyers and sellers.
2) 5-Star Promise - Most online review systems allow up to 5 stars and at GoodLife Team we always consider what would compel someone to give us the "5th Star". When it comes to service we view our competition as Nordstrom, Zappos, Neiman Marcus and Apple and it is our intention to take care of our customers in a way that makes them feel just as special as when they interact with those types of companies. We think we're doing a pretty good job. Google us and check out our reviews for yourself.
3) Highly-Skilled Sales Force - We view sales as an art form and as such our associates constantly work to get better at their craft. There is a complete career path that will nurture an associate to the rank of Master Salesperson. In fact, the president of the company is intimately involved with the training and development of our Realtors and works daily to help them do one thing better: sell homes.
It's All A Journey
4) Innovative Real Estate Advisors - We constantly research the latest technologies and techniques to stay ahead of an ever changing real estate profession. Training is on-going and necessary to always be one step ahead of the curve.
5) Easy-Exit Listing Agreement - Just as the name applies, our Easy-Exit Listing Agreement puts the control in your hands. Because we're always focused on reaching for the 5th star, if you're ever unsatisfied with our performance you may cancel the listing agreement. Our associates can share the complete details of this feature.
6) Our Values:
Healthy Body = Healthy Mind
Becoming Through Knowledge & Growth
Driving Innovation & Change
Exemplifying Vibrant Leadership & Followership
Delivering 5-Star Customer Service
Holding Powerful Thoughts of Passion & Productivity
Leaving Our Egos At the Door
Enjoying the Journey
7) Results Are What Count - anyone can make empty promises or use cheap gimmicks to get your attention. The only measure of a good job is that your house gets sold.
Testimonials
J. Harvey
"Tim Mallon is by far the best Realtor we have met and worked with, and we met dozens while selling our home. From the moment he brought the buyers to our property, we immediately recognized that he had respect and integrity. Tim knew what his buyers wanted, and he represented both them and himself professionally at all times. When the sale agreement was made, Tim offered to help us through the closing process, and we didn't hesitate. Tim was available and responded to our questions and concerns immediately. Tim was also personally present every step of the way. Tim assisted us with the closing, the inspections, the escrow and final papers. He hand delivered closing papers required for the escrow, waited while they were signed, and returned them for us (as we were busy moving). He far exceeded our expectations. He was thorough and answered every question. He protected our interests while staying in integrity with the buyers. Wish we had listed the house with him! We will recommend Tim every time the opportunity arises. " - J. Harvey
D and M Hill
"Very knowledgeable about all things real estate. Listed my home and the next day it sold for over asking price. Escrow even closed early. I would highly recommend Tim if someone wants to buy or sell their home."
What's Next...
Contact me regarding setting a time to preview your home and see what needs to be done to get your home sold. Call me direct at 805-558-8972.
Tim Mallon